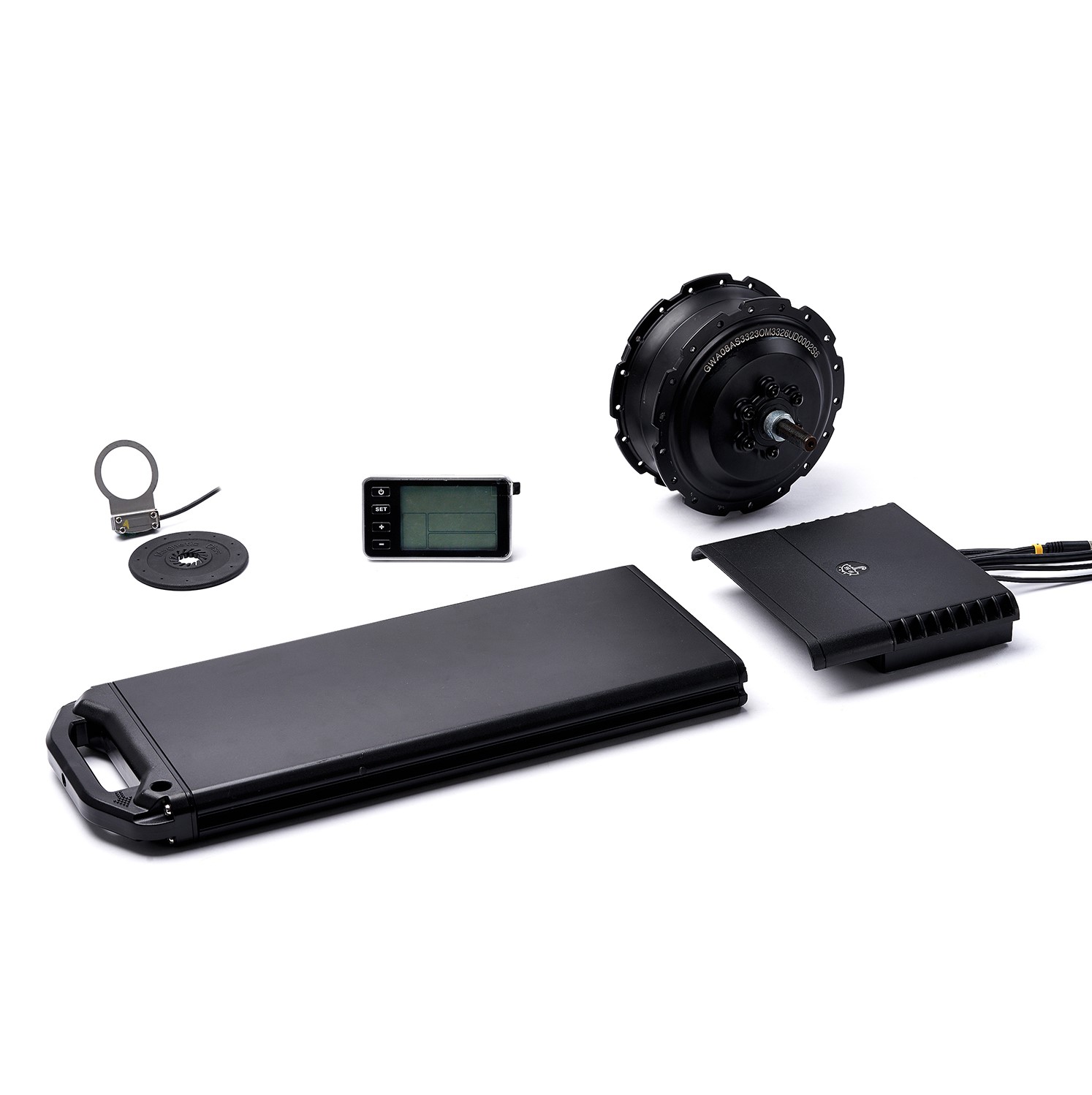 Welcome to the GWA ibo e-drive System designed specifically for
electric cargo bike (or so-called e-cargo bike).
Our e-drive System is in compliance with EN15194:2017 / EN ISO13849-1:2015.

The GWA e-drive System includes following main components:
Controller, Motor, LCD Display, Speed Sensor/Torque Sensor, Battery Pack,
Charger,Cell Optimization Kit v2 (COP2) and its other accessories.